Scientists used advanced genomic sequencing technology to identify a single point of infection from an animal reservoir to a human in the current Ebola outbreak in West Africa. This research has also revealed the dynamics of how the Ebola virus has been transmitted from human to human, and traces how the genetic code of the virus is changing over time to adapt to human hosts. Pardis Sabeti, M.D., Ph.D, a 2009 National Institutes of Health Director's New Innovator awardee and her team carried out the research.
"Dr. Sabeti's research shows the power of using genomic analysis to track emerging viral outbreaks," said NIH Director Francis S. Collins, M.D., Ph.D. "This ability produces valuable information that can help inform public health decisions and actions."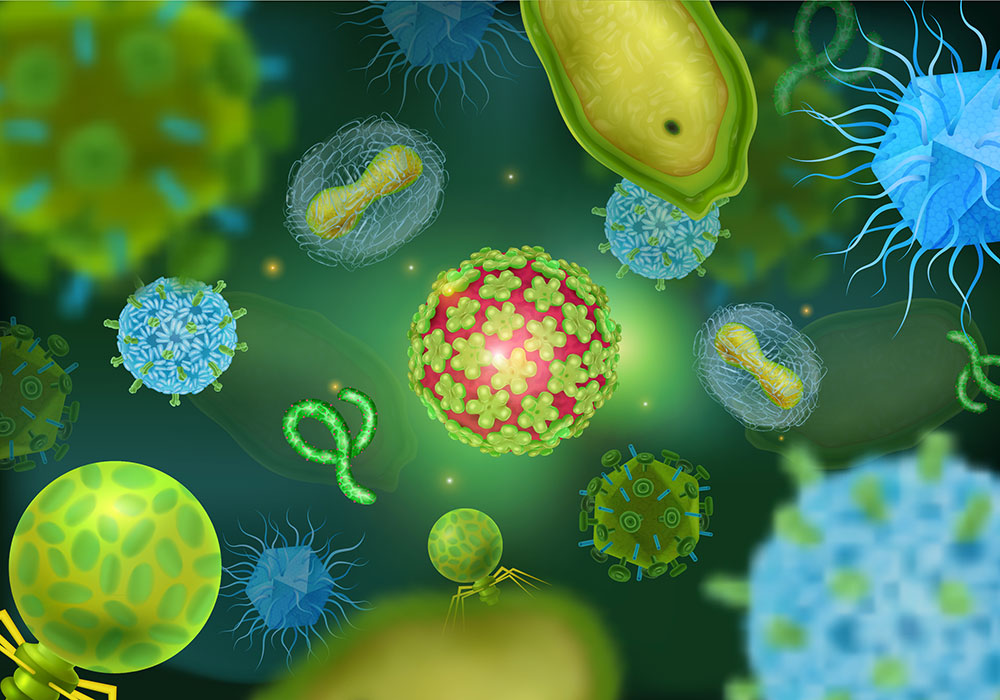 The 2014 Ebola outbreak is now the largest outbreak in history, with current estimates of 2,473 infections and 1350 deaths since it began in late December 2013 according to the World Health Organization. This outbreak is also the first in West Africa and the first to affect urban areas. There are no approved drugs for Ebola virus disease, though prompt diagnosis and aggressive supportive care can improve survival. The disease is characterized by high fever, headache, body aches, intense weakness, stomach pain, and lack of appetite. This is followed by vomiting, diarrhea, rash, impaired kidney and liver function and in some cases, internal and external bleeding.
To better understand why this outbreak is larger than previous outbreaks, Dr. Sabeti, senior associate member of the Broad Institute, Cambridge, Massachusetts, led an extensive analysis of the genetic makeup of Ebola samples from patients living in affected regions. Joined by an international team of scientists, Dr. Sabeti used advanced technology to analyze the genetics of the Ebola samples extremely rapidly and with high levels of accuracy. Using this technology, the researchers pinpointed a single late 2013 introduction from an unspecified animal reservoir into humans. Their study showed that the strain responsible for the West African outbreak separated from a closely related strain found in Central Africa as early as 2004, indicating movement from Central to West Africa over the span of a decade. Studying RNA changes occurring over the span of the outbreak suggests that the first human infection of the outbreak was followed by exclusive human to human transmissions. […]
Date: August 29, 2014
Source: National Institutes of Health
SUBSCRIBE TO OUR BLOG IN THE RIGHT SIDEBAR MENU TO RECEIVE OUR DAILY BLOG POST DIRECTLY TO YOUR E-MAIL
SUBSCRIBE TO OUR NEWSLETTER TO RECEIVE A MONTHLY MAIL WITH MORE RELEVANT INDUSTRY AND COMPANY NEWS
Brought to you by Fomat Medical