Our Phase II & III Capabilities
Many of our sites have participated in research for 10+ years. Our partnerships provide access to CA residents throughout the State with nearly 20 partnerships in over 50+ locations. We help provide access to a diverse patient population, including minority groups that otherwise go unrepresented in research.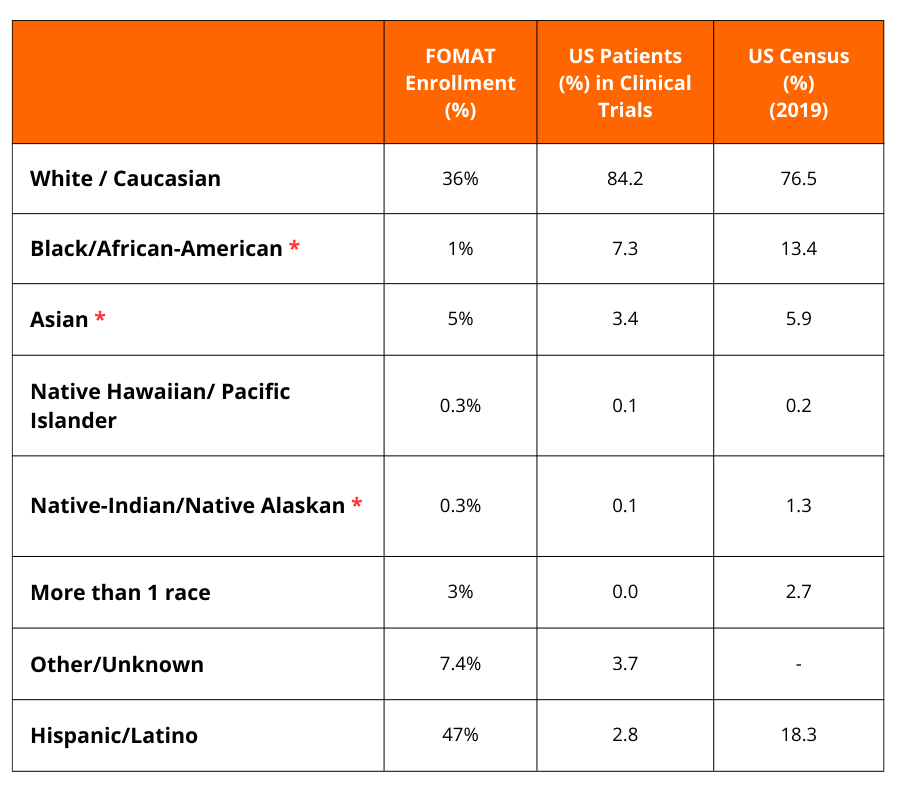 * We are actively working on further engaging and bringing clinical trials to this unrepresented minority group.