U.S. health officials have warned for months that someone infected with Ebola could unknowingly carry the virus to this country, and there is word now that it has happened: A traveler in a Dallas hospital became the first patient diagnosed in the U.S.
Texas health officials said there were no other suspected cases in the state, and the Centers for Disease Control and Prevention immediately sought to calm fears that one case would spread widely.
"Ebola can be scary. But there's all the difference in the world between the U.S. and parts of Africa where Ebola is spreading," CDC Director Dr. Tom Frieden said, stressing that U.S. health workers know how to control the virus.
"There is no doubt in my mind that we will stop it here," he told a news conference in Atlanta on Tuesday.
10 Questions and Answers About the Case:
Where did the traveler come from?
A: Liberia, the hardest-hit country in the West African epidemic. The patient left on Sept. 19 and arrived in the U.S. on Sept. 20 to visit family. Frieden wouldn't release the man's nationality or other identifying information, and didn't know how he became infected.
When did the patient get sick?
A: Last Wednesday, and he initially sought care two days later. He was released but returned Sunday when his condition worsened and Texas Health Presbyterian Hospital discovered the West Africa connection, admitting him under strict isolation. Tests confirmed Ebola on Tuesday.
How does Ebola spread?
A: Only through close contact with the bodily fluids of someone who has symptoms, such as fever, vomiting and diarrhea. People aren't contagious until symptoms begin. And Ebola cannot spread through the air.
How is Ebola diagnosed?
A: Some of the symptoms of Ebola are similar to other ailments, so doctors do a blood test to confirm an infection. Frieden explained that tests done early may miss the virus. "Even in the initial phases of illness, when they've got a fever, the most sensitive tests in the world don't detect it because there's so little virus," he said.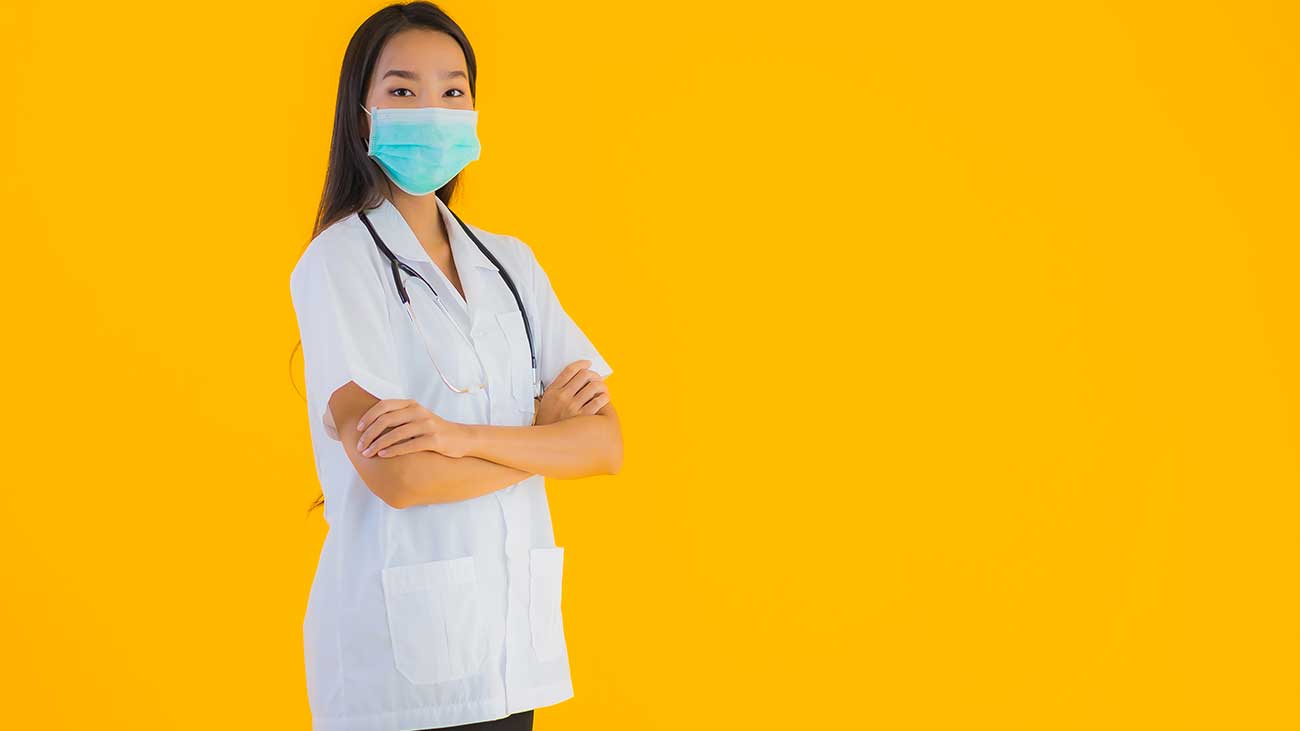 So who's at risk?
A: Texas health officials already have begun tracking down those close contacts, believed to be mostly the relatives the man stayed with. Officials will check them for symptoms every day for 21 days. Frieden said only about a handful of people are believed to have been exposed.
Could Ebola have spread on the airplane?
A: No, Frieden said, because the man wasn't sick then. The CDC said there is no need to monitor anyone else on those flights and didn't reveal flight information.
Will the patient stay in Dallas?
A: Frieden said there's no need to transfer the man to one of those special isolation units that have gotten so much attention for treating four American aid workers who caught Ebola while volunteering in West Africa. Most hospitals can follow the necessary infection control for Ebola, Frieden said, and the Dallas hospital said it was "well prepared" to safely treat this newest case.
As for those other patients, three have recovered; the fourth remains hospitalized in Atlanta.
How will this patient be treated?
A: Good hydration and IV nutrition have proven to be key for those other patients. Frieden said the hospital was discussing experimental treatments. A Tekmira Pharmaceuticals drug called TKM-Ebola and blood transfusions from an Ebola survivor were given to one of the recently infected U.S. aid workers.
Could there be more travelers with Ebola?
A: No one's ruling it out. People boarding planes in the outbreak zone are checked for fever, but that does not guarantee that an infected person won't get through.
Airlines are required to report any deaths on a flight or ill travelers meeting certain criteria to the CDC before arriving in the U.S. If a traveler is infectious or exhibiting symptoms during or after a flight, the CDC will conduct an investigation of exposed travelers and take any necessary public health action.
What if I'm worried about exposure?
A: Call the CDC for more information at 800-CDC-INFO (800-232-4636).
Date: October 1, 2014
Source: Lauran Neergaard – AP Medical Writer – Associated Press
Brought to you by Fomat Medical
SUBSCRIBE TO OUR BLOG IN THE RIGHT SIDEBAR MENU TO RECEIVE OUR DAILY BLOG POST DIRECTLY TO YOUR E-MAIL
SUBSCRIBE TO OUR NEWSLETTER TO RECEIVE A MONTHLY MAIL WITH MORE RELEVANT INDUSTRY AND COMPANY NEWS