Join Our COVID-19
Clinical Study
This clinical trial aims to investigate the efficacy, safety, and tolerability of a novel study drug in reducing the duration of COVID-19 symptoms in nonhospitalized participants. The study drug holds a potential therapeutic intervention for individuals affected by the ongoing COVID-19 pandemic.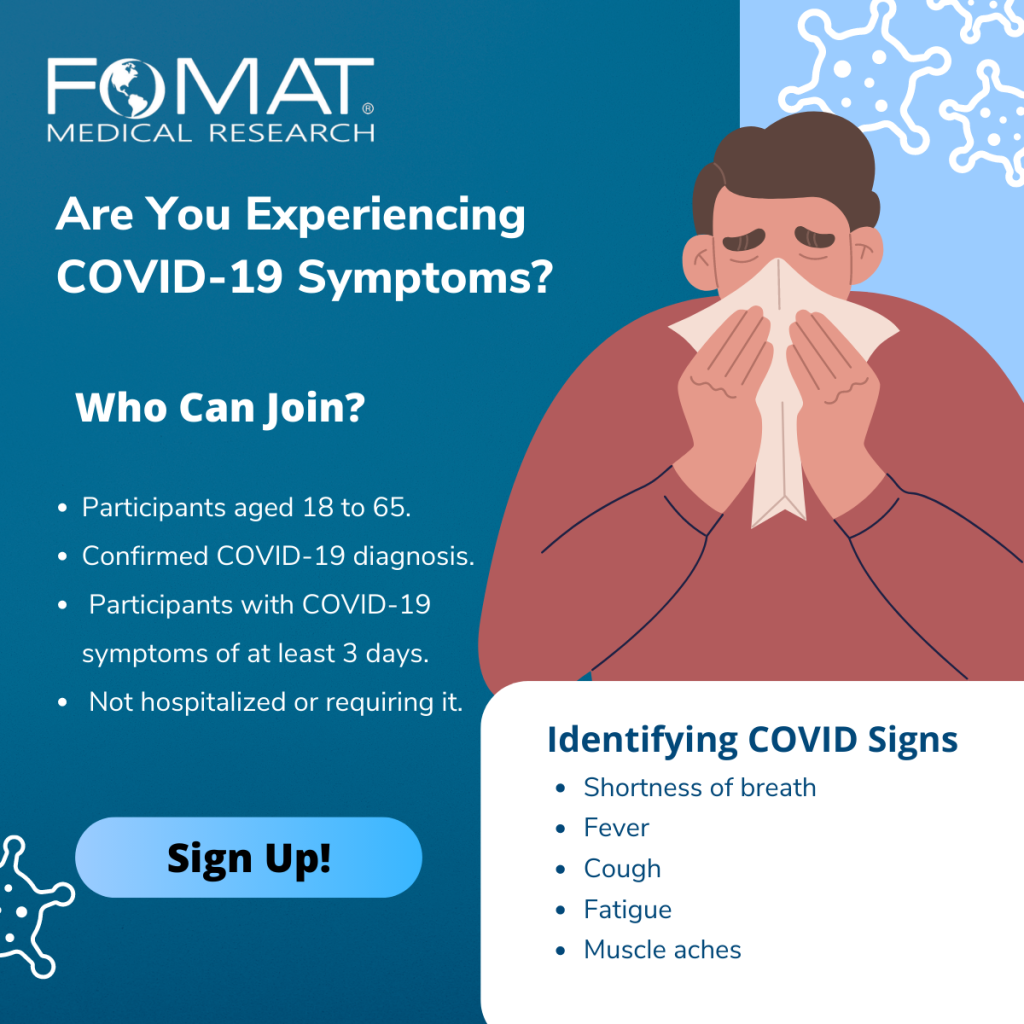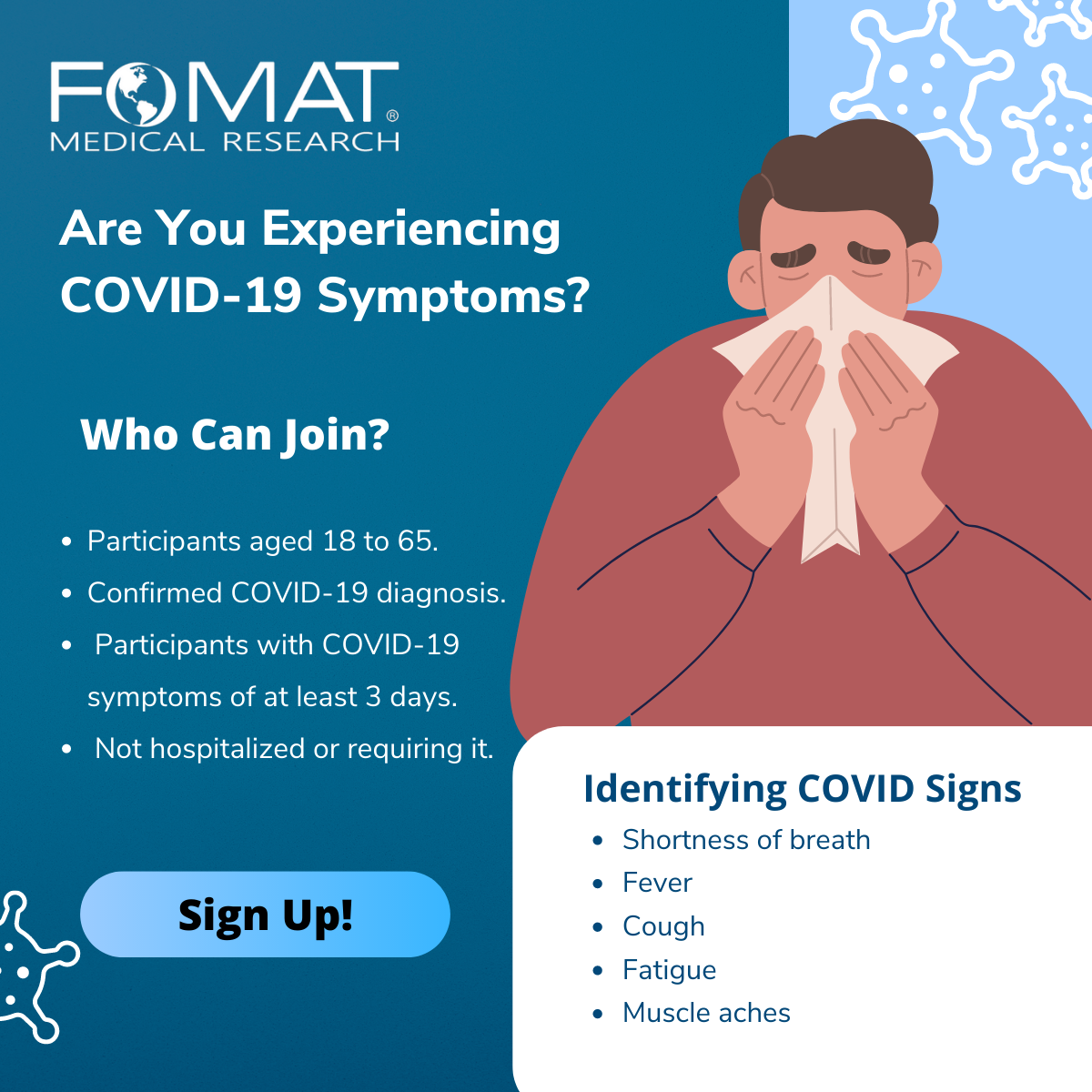 Age:
Participants aged 18 to 65.
Enter Your Information To Join!