Join Our Asthma Clinical Trial
The study aims to compare the effectiveness and safety of two different inhalers for treating asthma in adults and teenagers. We're focusing on individuals whose asthma symptoms are not well-managed with their current treatment. The goal is to offer doctors better guidance on selecting the most effective inhaler for managing asthma.
Enter Your Information To Join!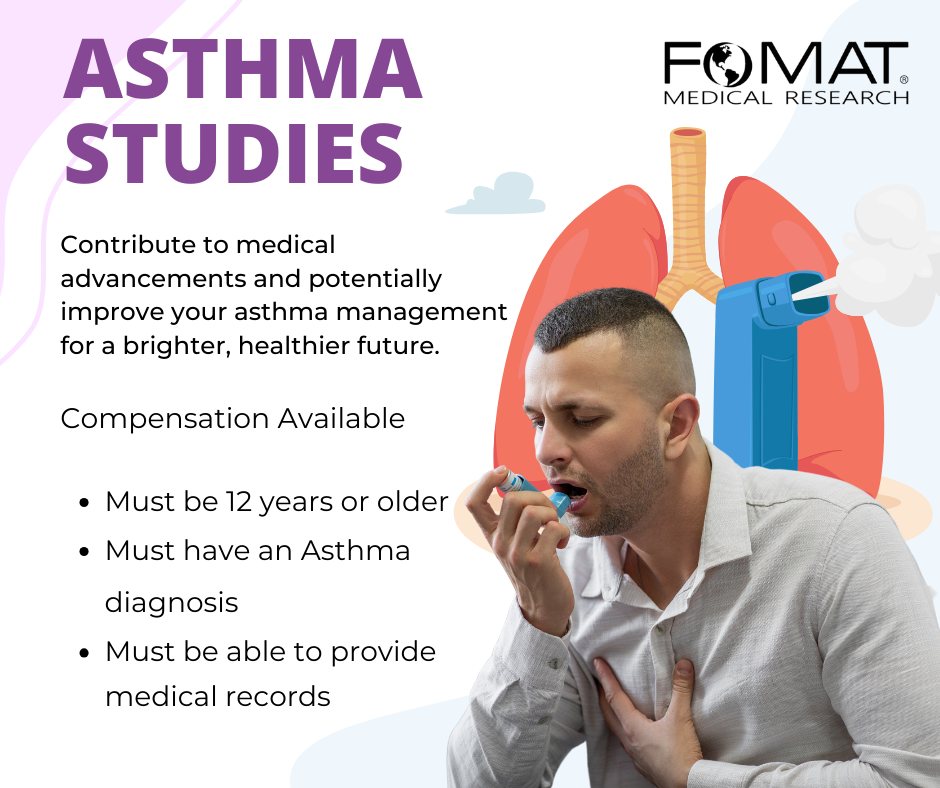 Age:
Between the ages of 12 and 80
Compensation
Compensation will be provided for qualified participants ($100 per visit)