GAMES, PANAMA HATS, COFFEE, CHOCOLATE & CLINICAL RESEARCH DIVERSITY AT DIA 2017
From June 19th to the 21st FOMAT Medical Research hosted booth #958 at the DIA Meeting 2017 in Chicago, IL.
FOMAT Medical Research is always looking for ways to innovate. This time FOMAT provided a fun time to our pharmaceutical industry's colleagues during the DIA 2017.
Nicholas Focil, Managing director, Lily Vasquez and Paola Martinez, Clinical Coordinators, were the hosts at booth #958 during the meeting.
Lots of people came by our booth trying to obtain the desired prize. An original Ecuadorian Straw hat, commonly known as "Panama" hat.
Norman playin Ladder Ball at DIA 2017 – FOMAT Medical Research's Booth.
Norman Goldfarb was one of the participants. He played an American original game known as Ladder ball. A game inspired by cowboys using split-rail fences and cow-wrangling bolas. The objective this time was to complete three successful tosses in this game and three more in the Frisbee disc toss. If the participants completed the trial they would obtain the Ecuadorian Straw hat.
Many were the lucky ones who obtained the prize thanks to their skills. Others didn't just go away with empty hands. They got different gifts including Ecuadorian coffee and chocolate bars.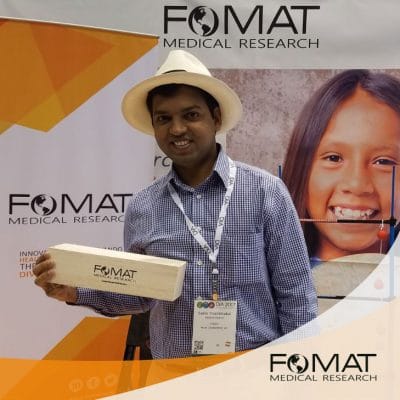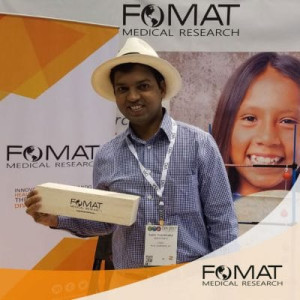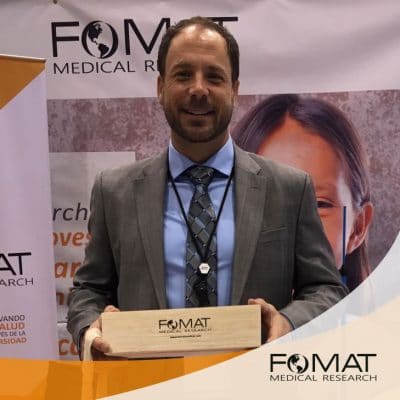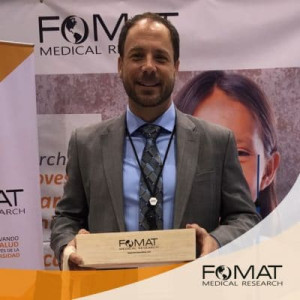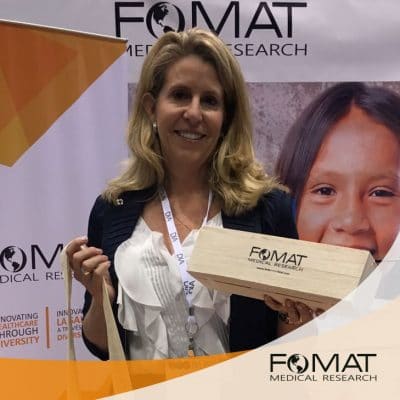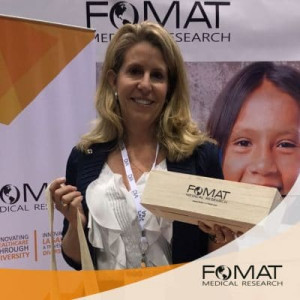 oioioioiooi
Among the winners there are two who got a complete set including a FOMAT Tote Bag, A Panama Hat, a bag of coffee, a white chocolate bar and a dark chocolate bar.   
We had a blast during the conference while we met dozens of wonderful and interesting people. We learnt a lot from them. And I can fulfill that we accomplished our main objectives which were:
Provide a great time to our visitors.

Raise awareness about Clinical Trials Diversity

Let people know about the advantages of clinical trials in Latin America.
We are more than grateful with this experience and to all the attendance we hope to see you again soon.  
ABOUT DIA
DIA, founded as the Drug Information Association, provides a global, neutral forum where stakeholders can openly and freely exchange knowledgeable information and insights beyond boundaries to advance innovation in health care product development and life cycle management globally.
The Annual Meeting is the largest, longest-running event in the life sciences industry designed to foster the international exchange of actionable insights to improve health globally through the advancement of lifesaving medicines and technologies. Themed "Driving Insights to Action," DIA 2017 hosted more than 8,000 professionals in the pharmaceutical, biotechnology, and medical device communities from more than 50 countries around the globe. DIA 2017 boasts more than 450 exhibiting companies, over 10 tracks, and more than 160 sessions focused on regulatory science, translational medicine, patient engagement, and value and access.