FOMAT is committed to providing high-quality services. We also aim to bring diversity and innovative healthcare to underrepresented populations in our community. That is why we present to you our company's new ambulance! With our ambulance, we plan on engaging in innovative ways to conduct hybrid clinical trials (i.e., educating patients through our Community Outreach Program, conducting patient visits, and providing our patients with decentralized clinical trial services).
Through our innovative Community Outreach Program and ambulance of research, we aim to inform the community about the risks involved in various health conditions (many of which also correlate with our research). We also wish to educate the community on the early steps one can take to prevent serious health problems from developing. That is why FOMAT offers free diagnostic tests (depending on each case and if appropriate) and provides educational information to help encourage patients to act early on their health.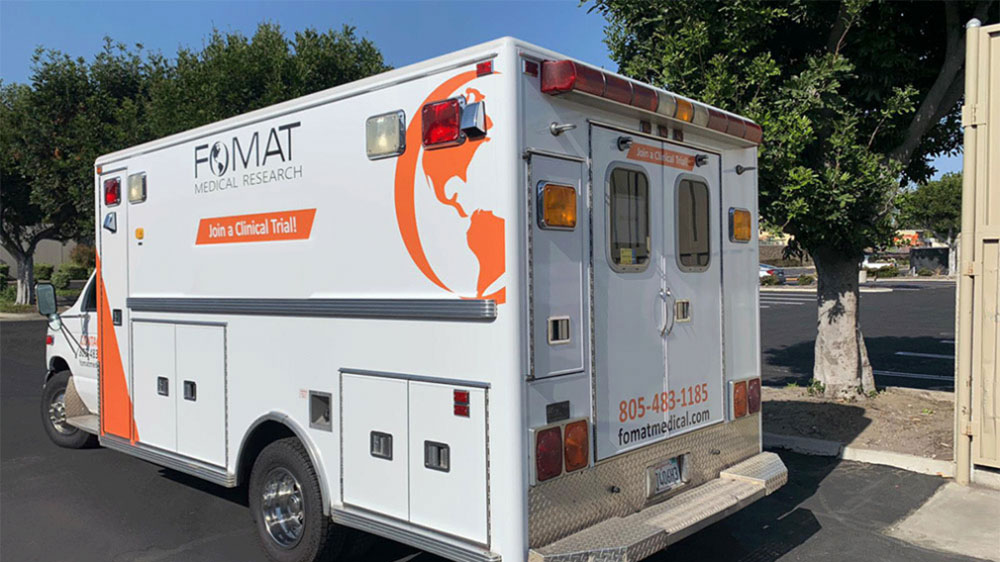 Currently, through our Ambulance of Research, you can access the following education programs:
Fatty liver scans
COVID 19 tests
Immunizations
Physical exams
Among many others
Given the rising costs and demand of time involved in clinical trials, the request for decentralized and hybrid trials has risen (especially during the recent pandemic outbreak). That is why FOMAT has worked on various smart solutions that bring research to the patient while simultaneously, managing patient safety, streamlining data collection, and supporting study endpoints.
One of these smart solutions involves FOMAT's new ambulance. With the ambulance of Research, we want to offer remote visits using cutting-edge technology.
Remote visits can provide multiple benefits for pharmaceutical companies, research sites, and patients- allowing us to reach out to various communities and improve diversity in enrollment rates. Remote visits also present options to patients that can make participation more convenient (e.g., at-home visits, personal guidance through trial procedures, or other trial procedures conducted remotely).
As well as increasing patient retention rates; providing more individualized care and our team will be able to assist and supervise each process in a more personalized way so that the patient can better comply with the study regimen.
Overall, we are excited about our new ambulance of research. Through this new innovative solution, we aim to continue bringing innovations and diversity into medical research.
If you are interested in participating or learning more about our services, email us at [email protected] or call us at 805 483 1185 ext 9
WE WANT TO HELP SPREAD HEALTH AWARENESS WITHIN YOUR COMMUNITY!