President Obama signed a bill that will provide US$6 billion in federal funding for basic medical research on Dec. 13. Called the 21st Century Cures Act, it also introduces changes to how the Food and Drug Administration approves drugs and medical devices, creating two new mechanisms aimed to speed regulatory review to bring medicines and devices to market faster.
The first of these eases the process of review for certain medical devices deemed to be "breakthrough" technology. The second speeds up review of certain drugs by lowering the threshold on the types of data the FDA can use to make decisions.
These changes were longstanding demands of the pharmaceutical industry, which lobbied heavily in favor of the new law. Patient advocacy groups also supported the legislation.
As an FDA scholar at the Jaharis Health Law Institute at DePaul, I worry that faster regulatory review and approval might come at a cost. We may sacrifice safety and efficacy of drugs and devices approved under this new system.
Getting a Drug or Device to Market
Traditionally, obtaining regulatory approval of a new drug is costly and time-consuming. The FDA has committed to reviewing standard applications in around 10 months. But this is only the last step in the process of bringing a drug from the laboratory bench to market.
Research and development of a drug may take over a decade to complete. The exact overall costs of drug development are disputed, but are likely to be in the region of hundreds of millions of dollars. After that, drug sponsors still need to obtain regulatory approval from the FDA to market their drugs. Clinical trials are the gold standard on which FDA bases many of its decisions. They are expensive and may stretch over several years.
Device approval is subject to a tiered regime based on risk. Class I devices (like enema kits) are considered low-risk and follow a lighter regulatory regime. Class II devices (like powered wheelchairs) require special controls, and class III devices (like pacemakers) go through a stringent review process known as premarket approval that requires more clinical data than class I.
Forty-three percent of medical devices fall under class II, and 10 percent under class III. The overall process of bringing a medical device to market may take anywhere from three to seven years. Depending on the type of application, the FDA takes between 115 and 300 days to complete the review.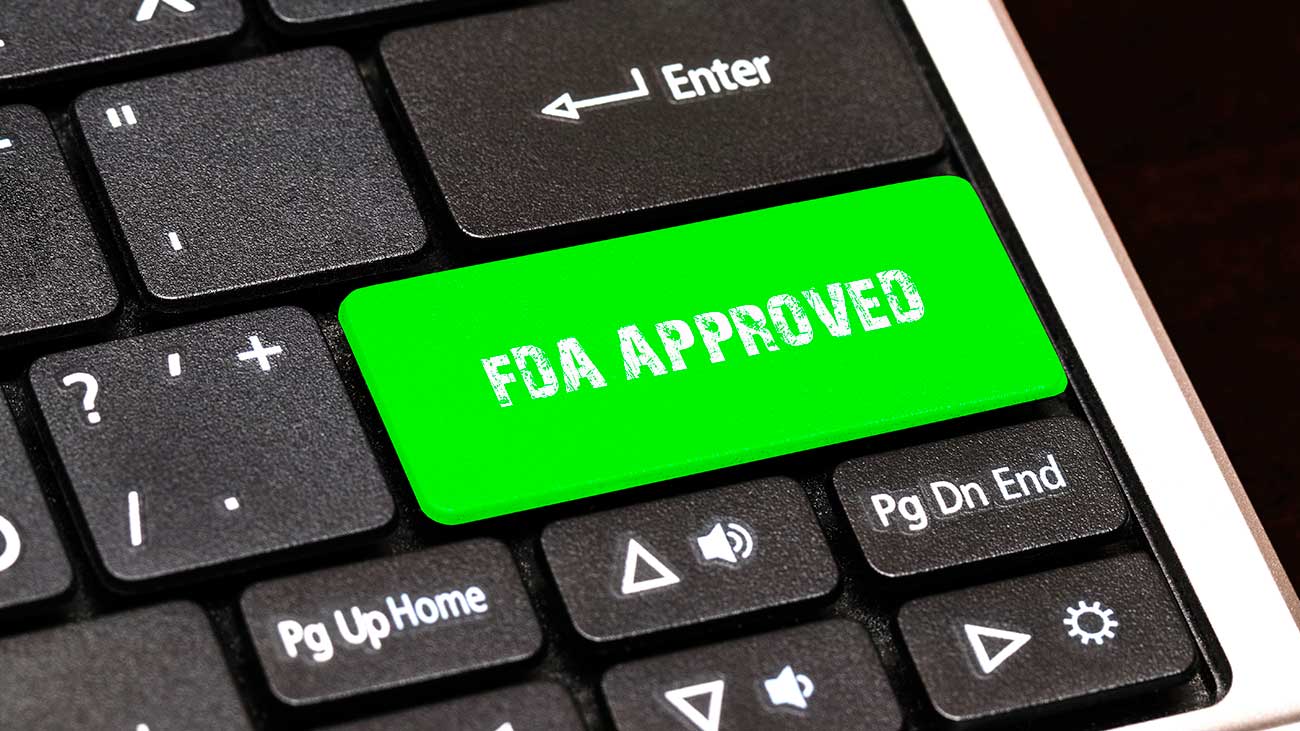 What the 21st Century Cures Act Changes?
Under the 21st Century Cures Act's new approval mechanism for devices, breakthrough medical devices are now eligible for "priority review." This means that the FDA will work with the sponsor of the device and allocate more resources to the review process, finishing it sooner than under a standard review.
The sponsor can apply for "breakthrough" designation, which is loosely defined, encompassing devices that treat or diagnose serious conditions more effectively than existing approved devices. The FDA has 60 days to approve or deny the request.
The second mechanism allows the FDA to consider new types of data during the approval process of certain drugs. Typically, the agency bases these decisions on the extensive data generated during clinical trials. For new indications for previously approved drugs and to support post-approval studies, the FDA may now consider "real-world data." This includes data that may already exist – like information extracted from existing electronic health records – and that does not have to be generated specifically for FDA review, as is the case with clinical trials. Sponsors may therefore be able to bring drugs to the FDA for review sooner than they otherwise would.
The real-world data pathway created by the act is narrow. But FDA commissioner Robert Califf has suggested that real-world data should be used as a complement to existing methods. For instance, approval of entirely new drugs will still require full clinical trials, but real-world data might also be used cumulatively.
Other provisions in the act echo this minimalist approach to data. For instance, until now, most antibiotics were subject to lengthy trials with large populations. But multi-drug resistant infections are rare, making it hard to find patients to enroll in antibiotic trials. So the new law allows for clinical trials for antibacterial drugs that treat serious diseases with fewer patients than what the FDA has allowed so far. With fewer patients, these trials are expected to be concluded faster, thus shortening the time it takes to bring new antibiotics to market.
Are There Risks in Using Real-World Data?
The concept of using real-world data to assess the safety and efficacy of drugs and devices is not new. The FDA issued draft guidance on using such data for decisions regarding medical devices in July 2016. The draft guidelines defined real-world data as "data collected from sources outside of traditional clinical trials," such as information derived from electronic health records, registries or from prospective and retrospective studies.
While the idea of having faster data at hand is appealing, it poses serious problems. Evidence derived from real-world data might be premature, incomplete, misleading or outright incorrect.
The 2016 guidance document establishes that real-world data must constitute "valid scientific evidence." But since this type of data has not been historically used, there is little conceptual and practical foundation to build on.
Historically, randomized clinical trials have been the gold standard for drug approval. They are not infallible, but they have proved to be fairly reliable. New indications for existing drugs were already subject to less stringent requirements than new drugs, and now the act further erodes the threshold that they must meet.
Moreover, guidance documents do not legally bind the FDA. They merely reflect the agency's ongoing thinking on a particular issue. Right now, we lack a precise framework and concrete standards governing the use of this type of data. The act requires a framework for real-world data only in two specific situations. In other fields, real-world data may remain a blurry and untested domain for the agency, the industry and scientific community alike. With the 21st Century Cures Act, the FDA will perform a real-time natural experiment – but one that might have safety implications for patients.
At a different level, the creation of a breakthrough device pathway raises similar problems. A high-risk medical device may now enter the market thanks to anecdotal evidence or statistically insignificant results. This was less likely to happen under a system that did not give companies the opportunity to submit less stringent results to the FDA.
Will We Trade Quantity for Quality?
The mission of the FDA is to guarantee that the drugs and devices entering the market are safe and effective. The act shifts the focus of the system, incentivizing companies to prioritize early and low-quality results.
Ultimately, lowering the threshold for FDA approval and feeding the agency less rigorous information will increase the likelihood of approvals of unsafe or ineffective drugs and devices.
Under either scenario, the prospect is detrimental to pharmaceutical and biomedical innovation. The approval of an ineffective – or harmful – drug or device not only poses a risk to patient safety, but it may also put an end to long-term research that would have led to a better alternative. We might miss out on better drugs and medical devices in our attempt to bring them to market faster. More drugs and devices may be approved, but are we ready to deal with the consequences of a potential decline in quality?
The 21st Century Cures Act embraces a view that there is no innovation without risk. Gambling on new technology has given the United States lifesaving innovations like the smallpox vaccine. But not all risk is worthwhile. Consumers should be concerned about the risks the act creates. And policymakers should be looking carefully at long-term impact of the new law. So far, however, that has not been the case.
Source: http://www.dddmag.com/article/2017/01/faster-drug-medical-device-approvals-under-21st-century-cures-act-raises-patient-safety-concerns
Date: 1/16/2017
For more information about real-world data and data diversity please follow this link:
FOMAT Medical Research Home
Brought to you by Fomat Medical
Featured